Safety Can Be Informative, Stimulating & Fun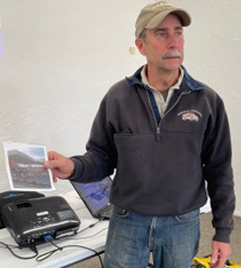 All classes are taught by long-time Healdsburg resident, Eric Peterson. His professional career includes training as a Rural Paramedic, EMT Certification/Instructor, Firefighter for the U.S. Forest Service and Reserve Fireman, Health Instructor for the Sonoma County "My Body's Healthy" program, instructor for Eduquest America, instructor in the Construction Management Program at Sonoma State University, and graduate of the U.C. Davis Health & Safety Certificate Program.
Eric has been providing Northbay businesses and private citizens with safety training for over 30 years. No matter what the topic, Eric is passionate about teaching and his classes always contain up-to-the-minute health and safety information that is presented in a lively, relevant, and entertaining manner.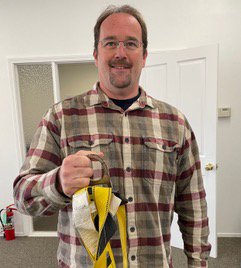 Mill Creek Safety is pleased to welcome Larry Richmond Jr. as our new associate trainer. Larry brings a wealth of experience with him, as a building Contractor for 23 years, Instructor for Career Technical Education in Construction Technology, Adult Education Instructor for Sonoma County Office of Education, is certified as an ASHI CPR/First Aid Instructor.
Larry will be working with Eric to hone his skills as an OSHA Outreach Instructor and to enhance Mill Creek Safety's ability to supply the best Safety Instruction in Sonoma and Marin Counties.